The mills of the Cap-Sizun
The Cap-Sizun contains countless curious landscapes and heritage sites waiting to be explored.
Here, you can see a prehistoric stone rising out of a field; over there, nestling in a valley, there might be a small chapel. And whether powered by water or wind, there are many mills in this far-western part of Brittany.
Give yourself time to look around the charming Trouguer windmills in Cléden, the picturesque watermill in Keriolet near Pointe du Millier in Beuzec, and don't miss the Moulin de Tréouzien in Plouhinec. Now restored to their former working glory, these open-air museum pieces make wonderful places to visit.
Watermills
Water, water everywhere in the Cap-Sizun: the sea is ever-present, yet there are also many rivers, coastal waters and streams. Watermills were outnumbered by windmills but always played an important role in threshing flax and hemp, making flour, paper and even cutting wood.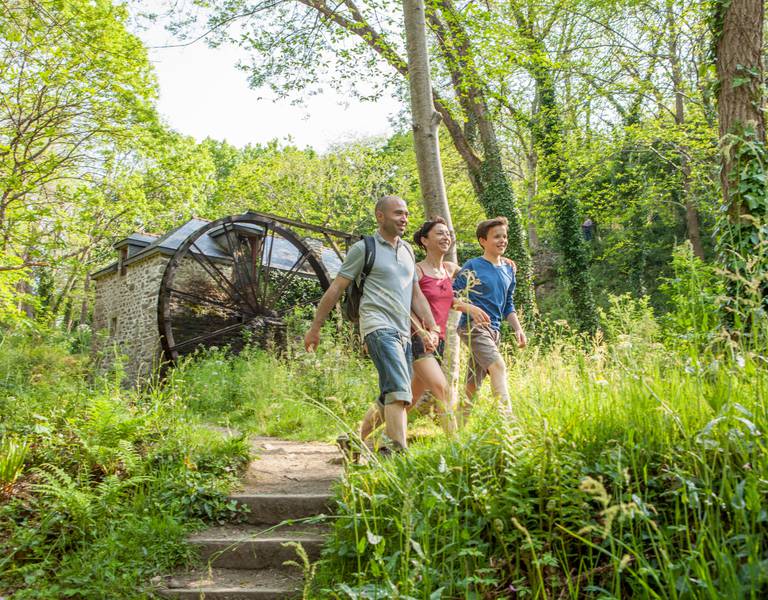 Keriolet Mill
Built in 1868, Keriolet Mill is tucked away in a valley, protected from the wind, in a setting that looks like something out of a fairytale. The 8-metre-diameter paddle-wheel is propelled by a stream that runs through the surrounding moss, fern and granite blocks. Restored in 2008, it now produces organic milled flour and honey.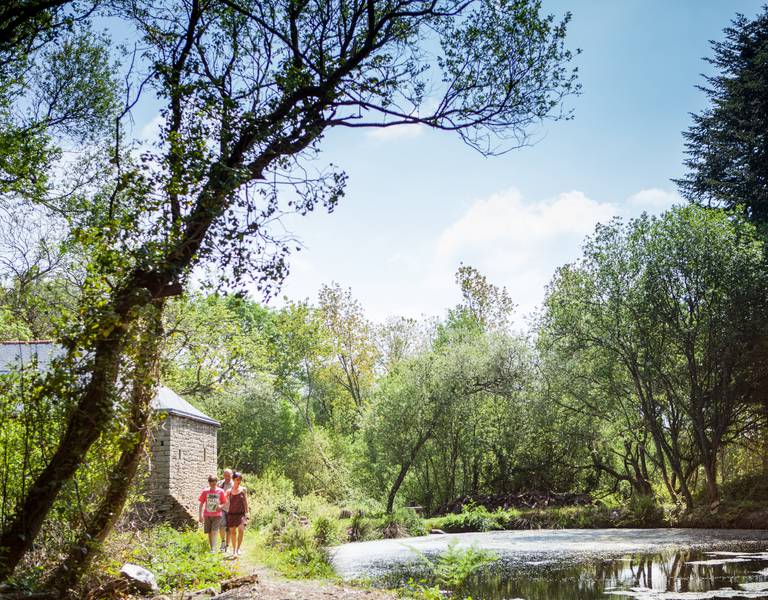 Tréouzien Mill
Constructed in 1812, Tréouzien Mill in Plouhinec has been open to the public since June 2015. Nestling in the heart of a valley near the fishing port of Pors Poulhan, it produces flour and generates electricity thanks to its two turning wheels.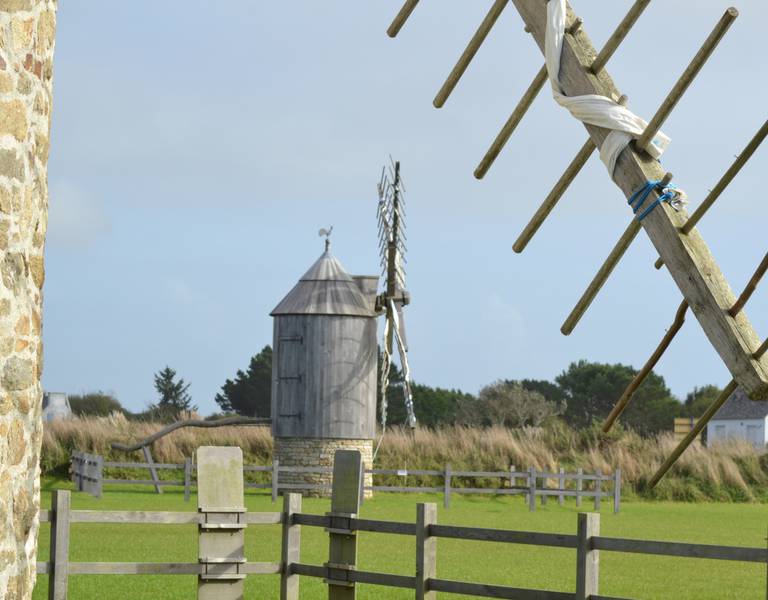 Trouguer Windmills
The wind can blow pretty hard at times in the Cap-Sizun. It's ideal for breathing in fresh air, but it has also been a fantastic source of energy since ancient times. Windmills have gradually disappeared from modern coastlines, and now you can only find them in Scotland, the Azores, and right here in Cléden-Cap-Sizun! Trouguer is a stone's throw from the Pointe du Van, and it's home to these two rare gems of traditional power that are utterly charming. The smaller one is called the Chandelier and is rather unusual: it is set on a rotating base so that the entire cabin turns to catch the wind.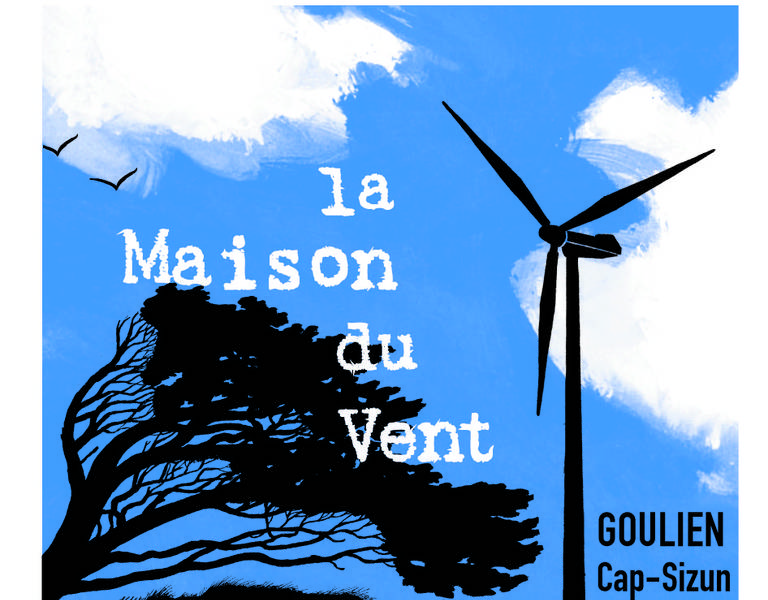 La Maison du Vent
If you want to understand more about wind power, head to La Maison du Vent (based in the former school in Goulien), where you can learn all about wind turbines through interactive displays.